Plantsitter
The Web version is the v1.1.3, a post jam version with some minors hot fix, the pure jam version is available for download (v1.1.2, for windows only however).
Take care of plants and return them healthy to their owners.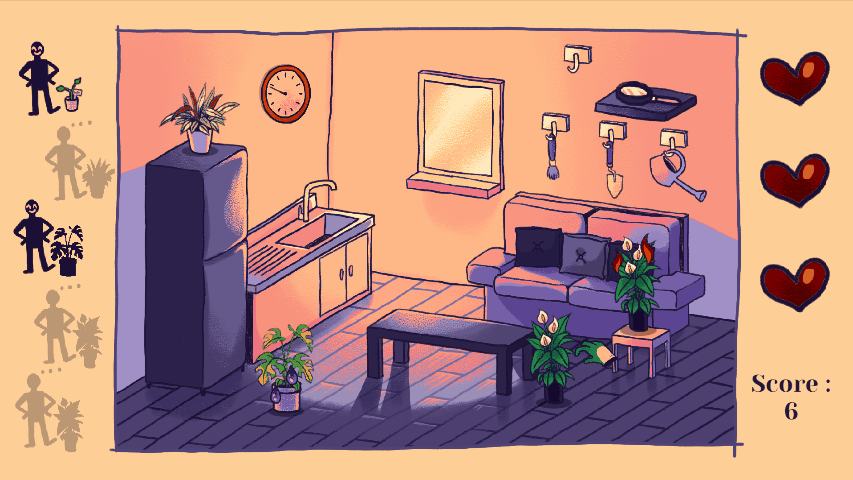 Be careful about temperature,
insects, watering, soil...
Use different tools :

•Magnifying glass : check what the plant needs
•Watering can or spray : water the plant
•Shovel : repot the plant •Gloves : move the plant to a better spot
•Brush : remove the harmful insects
---
A little game done in less than 3 days, by two game design students.
Sounds from freesound.org

Music by Kevin MacLeod.